The prosecution claims the former French president went over the €22.5m (£19.4m) spending limit by using false billing from a public relations firm called Bygmalion.
Mr Sarkozy and 13 others will go to court on the order of a magistrate over the affair, which has involved charges of spending overruns and funding irregularities.
He denies any wrongdoing and Mr Sarkozy's team has said it will appeal against the decision.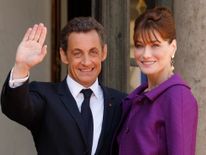 Bygmalion allegedly charged €18.5m (£15.9m) to Mr Sarkozy's UMP party, which has since been renamed the Republicans, instead of billing his campaign.
Company executives have acknowledged the existence of fraud and false accounting, and the trial will focus on whether Mr Sarkozy himself was aware of what was going on.
When questioned by police in September 2015, Mr Sarkozy said he did not remember being warned about the accounting and described the controversy as a "farce".
The 61-year-old, who was nicknamed the "bling-bling" president for his displays of wealth, has been fighting legal problems on a number of fronts since losing the 2012 contest to Francois Hollande.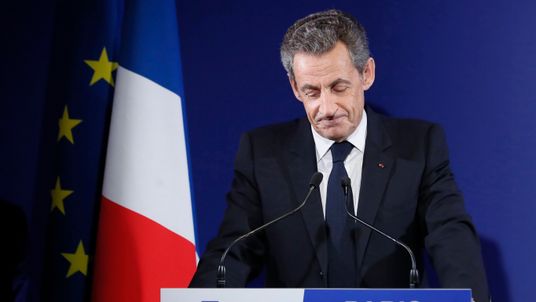 After initially retiring from politics, Mr Sarkozy returned to lead the Republicans and sought the party's nomination to run for president in this year's election.
In a surprise result, he was eliminated in the first round of the primary contest, trailing behind the eventual winner Francois Fillon and former prime minister Alain Juppe.
The decision comes as French politicians face growing scrutiny of their personal finances in the run-up to the presidential election in April and May.
Only one other president – Jacques Chirac – has been tried in France's fifth republic, which was founded in 1958.
He was given a two-year suspended prison sentence in 2011 over a fake job scandal.